Asbestos is not something that you want to mess around with and is always a job that should be left to licensed asbestos consultants for safe removal.
We here at Icon Asbestos Removal are proud to be leading asbestos consultants located in Brisbane. We are licensed and qualified to carry out removal of asbestos and for 6 years we have been servicing clients in Brisbane and surrounding areas. We cover from Redcliffe to the Sunshine Coast and have even provided contract work as far as Rockhampton.
OUR QUALIFICATIONS
You need to be confident that when choosing an asbestos consultant, you're choosing a team with all the necessary qualifications, experience, and care to carry out hazardous asbestos removal work in line with codes of practice and safe work procedures.
We hold an "A class" asbestos removal licence which is issued by Workplace Health and Safety Queensland. As "A Class" licence holders, we are qualified to remove all types of asbestos products, this includes both friable asbestos and bonded asbestos.
Our team is comprised of accredited government subcontractors who use industry specific specialised equipment which they utilise in an expert manner and maintain to ensure upmost safety. In line with the Australian standard, we also have as4801 accredited safety management systems. We dispose of all hazardous materials in accordance with all safety standards and laws, with the upmost care and safety precautions. Finally, we have $20 million in public liability insurance for peace of mind of our clients.
We have an impeccable safety record, and we use independent hygiene services on every job to verify our works. A hygienist will test a sample from the site in a laboratory for asbestos fibres to confirm that we have competently removed the asbestos. You can rest assured that when you choose Icon Asbestos Removal, we will get the job done quickly but most importantly safely.
OUR SERVICES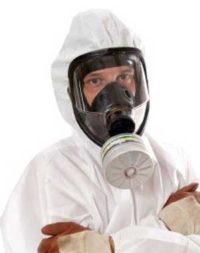 Whether you're doing some home renovations, are expanding and upgrading your business or demolishing Icon Asbestos can help as we cover all jobs from residential, to commercial and industrial not matter how big or small.
We are experts in developing specialised plans for removal of asbestos in high profile locations such as universities, hospital, shopping centres and factories.
Our team is adept at identifying, assessing, and managing particular challenges that may occur in large scale remediation projects. Our team will work effortlessly with your organisation to produce superior results at the highest level of safety with the least amount of interruption of your workplace possible.
We can also help with the removal of asbestos contaminated soil. If you're working on an old block of land or have an old home or building, it's likely that you could have asbestos contaminated soil. The difference with contaminated soil is that unlike pieces from a building, asbestos in soil is usually fibrous or loose asbestos.
It's vital that is you suspect you have asbestos contaminated soil to get is assessed and removed as soon as possible. Contaminated soil could potentially seep into your water supply or affect the quality of your soil. If you tired to do anything like gardening, a backyard transformation, or renovations you could expose yourself and others to serious potential health risks.
We can help with every step of asbestos soil removal process from identification of contaminated soil to assessing the area for the decontamination process, to the removal and correct disposal of affected soil.
For asbestos consultants in Brisbane and surrounding areas, you can't go past Icon Asbestos. Our dedicated team of professionals work efficiently and effectively to remove asbestos quickly with safety at the forefront of everything we do. Get in touch with our friendly team today to enquire about a quote.