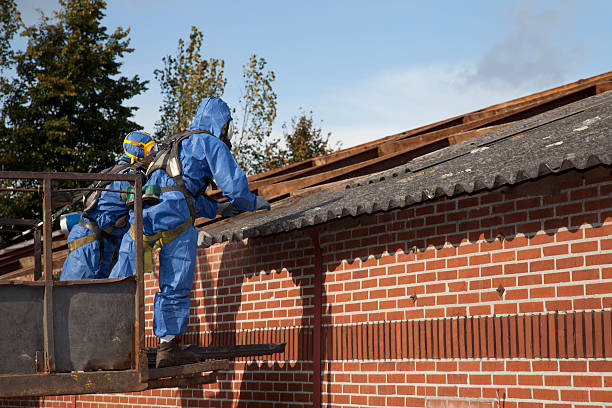 Have you been searching for trustworthy, qualified professionals in the Redcliffe area to help with the removal of asbestos from your home or business? Look no further, Icon Asbestos Removals are here to help.
We've been servicing Redcliffe, the Sunshine Coast and Brisbane for more than six years. Our experience, combined with sound industry knowledge and high levels of professionalism conducted on every job is what makes our services superior to our competitors.
So, what are our qualifications exactly? Firstly, we hold an "A class" Asbestos Removal license which is issued by Workplace Health and Safety Queensland. This licence enables us to remove all types of asbestos, both friable and bonded. We also have the Australia Standard AS4801 accredited safety management systems. For further peace of mind, you'll be happy to know that we have $20,000,000 in public liability insurance.
Our experience ranges through a variety of projects form small to large, as we conduct asbestos removal for a diverse array of clients from residential to industrial and commercial. We offer roof replacements, emergency clean ups, demolition, and contaminated soil removal services.
Our area of specialisation is in asbestos roof replacements. Our replacement roofing of choice is Colorbond because their product is of the highest quality. Strong, durable, energy smart steel, Colorbond is available in a variety of colours to match any home or business. All this combined with a 25-year warranty means that your home or business will continue to be safe and secure for many years to come.
Sometimes, people can forget about the importance of having soil checked for asbestos contamination. It's of no use having asbestos building materials removed only to leave behind containment soil that can adversely effect peoples health and the quality of the soil. We can assess the site and identify any contaminated soil, removing and disposing of it safely and correctly.
The hardworking Icon Asbestos Team is made up of accredited government subcontractors who take great care to complete jobs quickly and thoroughly. They're supplied with only the best, industry specific equipment which we ensure is always rigorously maintained and operated to only to highest standards.
We're also focused on providing outstanding customer service to our clients, doing all that we can to conduct our work with as few disruptions to your home routine or work schedule as possible. You won't be left in the dark, with clear communication a key standard of ours. We take you through each step of the process so that you're aware of all phases of the project, providing full transparency with what we are doing and why.
We are so sure in our ability to provide exceptional asbestos removal services that we offer independent hygiene services on every single project. They can conduct air monitoring checks as well as audits and sampling/ testing to verify all our work.
We know the importance of having asbestos removed as quickly and safely as possible form your home or business. That's why we have a finance option available to our clients, meaning you don't have to delay in having your asbestos issues taken care of.
Don't wait any longer, have asbestos removed to avoid a small problem turning into a bigger issue. Let Icon Asbestos Removals make asbestos removal a stress free and easy process. Get in contact with our team today to ask about a free quote.