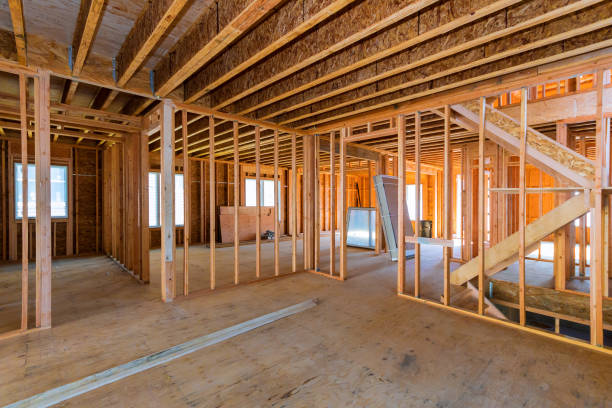 Itching to get started on your home renovations? Looking at upgrading your business to provide a better workplace for employees and clients? Before you do any type of renovations, it's vital that you have your property checked for asbestos products. Icon Asbestos Removal is here to help. We're specialists in roof replacement, offering a range of asbestos removal services to our many clients in Margate and across Brisbane.
If your home or commercial/ industrial building was built before the 1980s, it's highly likely that you the property will contain asbestos products. So, why is it vital that you have the property and land assessed before you begin renovations? When asbestos products are disturbed, including contaminated soil, it releases fibres that become air borne and can cause harm when inhaled. Exposure to asbestos can cause many cancers, so it's important to protect yourself, family, and community from coming into contact with asbestos containing products.
Icon Asbestos Removal has six years of experience working in the industry, taking on projects of every size, with none too large or small. We conduct asbestos removal for residential, commercial, and industrial properties. Our services include demolition, roof replacement, emergency clean ups, contaminated soil removal. So, no matter if you're doing minor renovations or completely knocking down your home and starting anew, we can help to safely remove and dispose of all asbestos containing materials.
Our experience and qualifications are what makes us trusted professionals in Margate and surrounding Brisbane areas. We carry an "A-class" asbestos removal licence, supplied by Workplace Health and Safety Queensland. This licence allows us to remove all types of asbestos, whether it be friable or bonded. Our team of experts is made up of government accredited contractors, working to correct workplace practices. They take the same amount of care and due diligence on small residential jobs as they do our biggest commercial and industrial jobs. You can rest assured that when you choose Icon Asbestos Removal, all asbestos containing products will be removed safely and quickly and disposed of properly. But you don't have to just take our word for it! We're so confident in our services that we offer independent hygiene services on every job. Our clients have peace of mind knowing that all our works are checked and verified, assuring them that their home or workplace is totally free of asbestos materials.
Roof replacements are our area of expertise. Finding asbestos in your roofing isn't great news, but it doesn't have to be all doom and gloom! Your new roof can create a safer home for your family and work to add value to your property. That's why we choose to use Colorbond for our roof replacement projects. Colorbond steel has so many benefits, it's one of the most resilient and secure products on the market and is energy smart. Better yet you don't have to sacrifice your homes looks for quality as Colorbond comes in an assortment of colours to match any home or business.
Don't start your renovations before having your property assessed for asbestos to keep your family and local Margate community safe. Let Icon Asbestos Removal make the process easy and hassle free. Contact our friendly team today to receive an obligation free quote.