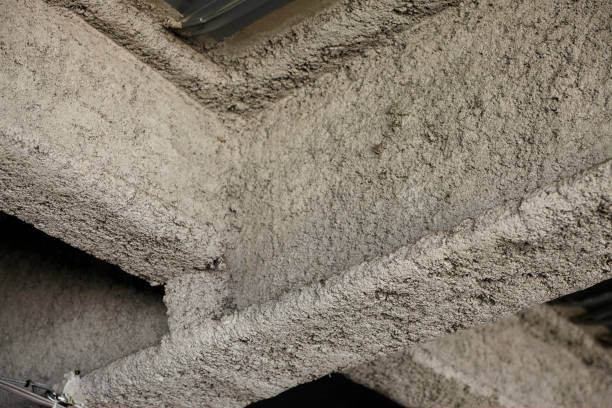 Asbestos removal is a serious job and it's vital that should only ever be left to the professionals to handle. You can trust Icon Asbestos Removal to get the job done right. We're your local Labrador experts with the right experience and knowledge, removing asbestos safely and quickly with as minimal interruptions as possible.
We've been helping to make homes, businesses, and the Labrador community safer with our asbestos removal services for years. Centrally located in Brisbane, we're able to service many of the surrounding areas with ease, from Redcliffe to the Sunshine Coast, we've even taken contracted work as far north as Rockhampton. With six years of experience under our belts, we have lots of knowledge in the industry and have serviced a wide range of clients, from residential jobs to expansive commercial and industrial projects. There's no job too big or small for us to manage.
You can't just trust anyone to remove asbestos from your home or business. You want to ensure that you're hiring someone with the right qualifications and safety practices who will properly remove and dispose of all asbestos products.
At Icon Asbestos Removal, we're fully qualified and authorised to remove all types of asbestos. We hold an "a-class" licence issued by Workplace Health and Safety Queensland. This licence lets us remove both bonded and friable asbestos products. We also have Australian Standard AS4801 accredited safety management systems along with $20,000,000 coverage in public liability insurance.
Our dedicated team consists of government accredited contractors who take great pride and care in conducting their work safely and in line with correct workplace practices. We provide our diligent team with the best industry specific equipment which they use carefully and maintain to a high standard to keep it functioning to its fullest capacity. We work with our clients closely, with transparency and communication key components of our business. We will be suer to keep your informed every step of the way, so you know what works we're undertaking and why before we do them.
We specialise in roof replacement and offer a variety of asbestos removal services including demolition, emergency clean-ups and contaminated soil removal. With our roof replacement service, we only use the best products to do the job. That's why we choose to use Colorbond. Renowned for their strength and durability, Colorbond steel is energy smart and looks stylish, coming in a variety of different colours to blend seamlessly with your home or business. With a 25-year warranty on their products, your new roof will not only keep your family or business safe and secure for many years to come, but it also increases street appeal and adds value to the property.
We know that many Australians have a budget to stick to and want to do what we can to make our services more available to more people. You shouldn't have to delay vital asbestos removal works because of financial reasons. Leaving a small issue for too long can allow it to develop into something bigger.  That's why we offer a finance option for our clients, making our services more accessible regardless of your financial situation.
For asbestos removal professionals that you can trust, there's no one better in Labrador than Icon Asbestos Removal. For an obligation free quote on any of our services, get in touch with our friendly team today.