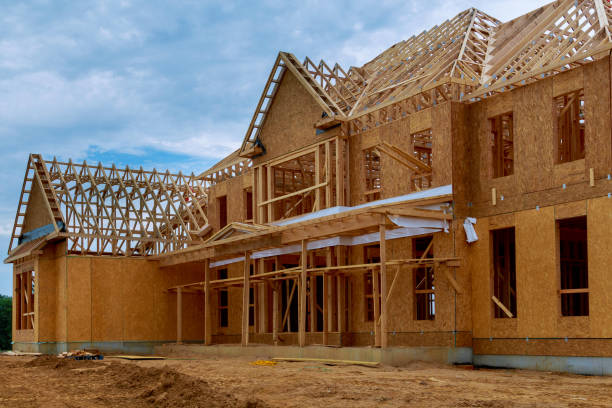 It takes the correct qualifications, a sharp eye for attention to detail, and years of experience to conduct the process of asbestos removal properly and safely. Let Icon Asbestos be your first choice when it comes to asbestos removal in Caloundra. With a team of highly skilled professionals and more than six years of experience under our belts, we can safely and quickly remove asbestos products from your home or business with as little disruptions to your home or workplace as possible.
We can conduct asbestos removal for a range of clients from residential to commercial and industrial, offering a variety of asbestos removal services including emergency clean ups, demolition, roof replacements and contaminated soil removal.
Holding an "A-Class" asbestos removal licence, issued by Workplace Health and Safety Queensland, means we're able to remove any types of asbestos containing materials, whether they be bonded or friable.
Asbestos containing products can be found in many areas in residential, commercial, and industrial buildings. One area that people do not commonly think about that may contain asbestos is soil, particularly if your block has been redeveloped. If fact, one of the leading reasons for contaminated soil removal in Southeast Queensland is due to asbestos contamination.
Removing asbestos products from a building already requires a high level of skill and care. Removing contaminated soil can be even more difficult as it's usually in the form of fibrous or loose asbestos. But don't stress, Icon Asbestos Removal is here to help.
We can expertly and safely conduct every step of asbestos contaminated soil removal from identification to assessment of your land for the decontamination process through to completely removing any affected soil and disposing or it properly.
Our team of removalists consists of government accredited contractors who take pride in making communities like Caloundra safer with our removal services. Following correct workplace practices, equipped with the best industry specific equipment, our team are experts in every step of asbestos removal. From identification to assessment, developing a specialised plan, swift removal, and safe disposal, you will be aware of every phase of the project before we commence. Keeping our clients informed and happy with clear communication and outstanding customer services is a top priority of ours.
For further peace of mind, you'll be please to know that we offer independent hygiene services on all jobs we undertake. You can rest assured that our works have been verified separately, confirming that your property is free from asbestos containing materials.
We know that finding you have asbestos in your home or business is not news that anyone wants to hear. Worse still would be if you had to delay works to remove it due to finances. Delaying removal could allow a small issue to turn into a big one. With Icon Asbestos Removal, you don't have to delay as we offer a finance option for our services. Get work started sooner for a safer and more secure home for your loved ones.
There's no one better in Caloundra when it comes to safe, fast, and affordable asbestos removal services. Choose Icon Asbestos Removal to rid your home or business of asbestos now. Get in touch with our friendly team today to take advantage of our obligation free quotes.