Most people know about asbestos in the home, but did you know that asbestos can be found in the soil surrounding your home as well?
So how does asbestos get into the soil considering it is a building material?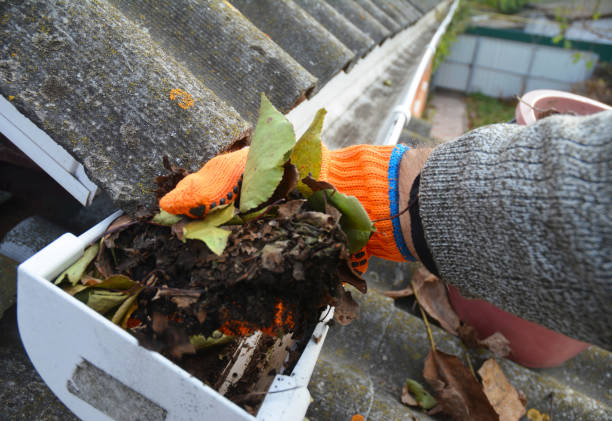 The main ways that soil can be contaminated include:
poor construction practices
poor handling
demolition and not cleaning the area correctly
disposing of asbestos incorrectly
dumping on asbestos illegally
Most contamination is through the use of asbestos cement sheets, stumps of asbestos fencing, old asbestos piping or pieces on or just below the soil surface following demolition.
Why Asbestos in Soil is Difficult to Deal With
Compared to finding it in your building, finding asbestos in soil is a little more difficult. It is much more difficult to inspect, and unless you find fragments of asbestos you wouldn't normally think to dig it up to test. The cost of removing it can be quite high as well, particularly if the asbestos fibres have spread through the soil. The extent can be difficult to work out and disposal can be difficult.
This isn't to say soil can't be tested because it can be – the process just isn't as straightforward as if it was in a building.
How Do I Know if I Have Asbestos in Soil?
If you think there is the possibility of asbestos in the soil surrounding your home or your business, the best thing you can do is to get in touch with an asbestos removal company like Icon Asbestos Removal.
We'll undertake an assessment on the site, which includes:
A review of the history of the site
Review of any records including asbestos registers and photos showing past structures
Anecdotal information
Development plans
Site visit
What's the Risk with Asbestos in Soil?
The main risk from asbestos is when the fibres are breathed in. When it comes to soil contamination, the risk comes from what kind of asbestos is in the soil – friable or non-friable – and whether you are planning on digging up the soil in the property. Of course, if you are planning on developing an old site or even digging up your garden for landscaping you should consider that the fibres may become airborne and take the appropriate steps to minimise release of asbestos fibres into the air.
If there are asbestos containing materials buried at depth (greater than 0.5 metres below the surface), the material should not be disturbed unless you are remediating or redeveloping the site. If you find asbestos anywhere from 10cm to 0.5 metres under the surface of the soil, you should engage an asbestos removal specialist to undertake a site-specific assessment.
Dealing with Asbestos in Soil
When removing asbestos in the soil, there are some steps that your removal expert will undertake including:
storing waste in an environmentally safe manner
securely packaging non-friable asbestos material
keeping friable asbestos in a sealed container
wetting down soil
transporting the soil to be disposed in a covered, leak-proof vehicle
disposing of the soil at the correct location
Asbestos in the soil can be just as harmful to your health as the asbestos found in a building. It is recommended that if you suspect the materials are in the soil on your property that you engage an experienced and licensed asbestos removal specialists to assess your site and organise removal if required.
It is important to be aware of how much soil will be required to be removed from your property as this will affect the cost and the time involved in the removal process.
If you believe there may be asbestos in the soil around your home or business, or you simply want to cover all your bases before demolition or landscaping, the experienced and friendly team at Icon Asbestos Removal can help.
Our team can meet you on site, assess the situation and take samples where required. Once tested, we can then work with you on the best way to remediate the soil on your land.
Contact us today to see how we can help.