HOME ASBESTOS REMOVALIST SERVICE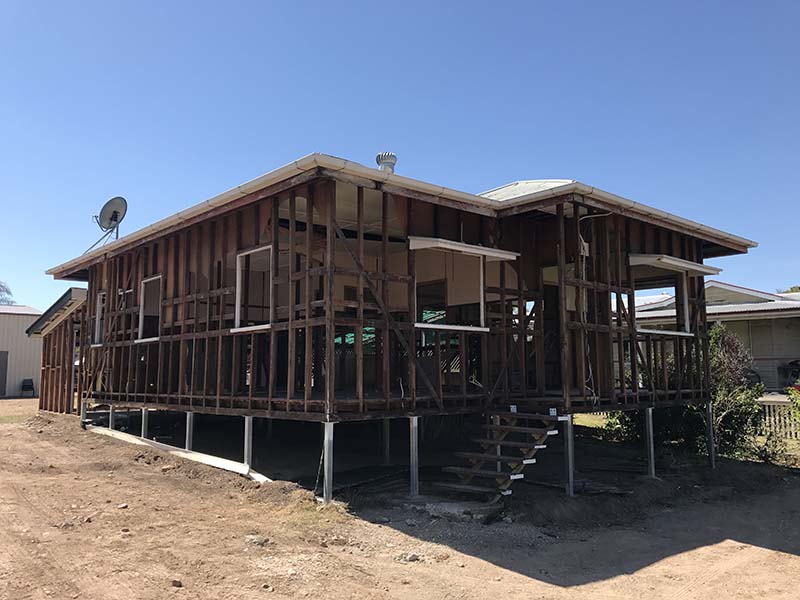 If your house was built before 1980, it is highly likely to have been built using multiple Asbestos Containing Materials and if your house was built between 1980 and 1990, it is still likely to have Asbestos Containing Materials used during construction.
The ICON team strives to streamline the removal process. Making it simple and stress free, with minimal downtime or interruptions. Allowing you to safely continue your renovation project with peace of mind.
The most common places for asbestos to be found in your home are :
Roof Sheeting

Internal and external walls particularly bathrooms, laundries and kitchens
Gutter's and down pipes

Ceilings
Vinyl floor tiles adhesives

Sheet vinyl backing
Fencing

Fascias, gables and soffit's
Frequently Asked Questions
Asbestos is a naturally occurring mineral that has been used in many industries for its fireproofing and insulation properties. It is made up of microscopic fibers that can be inhaled into the lungs and cause serious health problems, including cancer.
If your home was built before the 1980s, it is likely that it contains asbestos. If you are unsure, you can contact a professional to test for asbestos.
Exposure to asbestos can lead to a number of serious health problems, including lung cancer, mesothelioma, and asbestosis.
If you think you may be exposed to asbestos, it is important to take precautions to protect yourself. These include wearing proper respirators and clothing, and avoiding disturbing asbestos-containing materials.
If you find asbestos in your home, the best course of action is to contact a professional for removal. Asbestos should never be disturbed or removed without proper training and equipment.
Yes, asbestos can be removed from your home by a professional. However, it is a dangerous process and should only be attempted by trained and certified individuals.
The cost of asbestos removal can vary depending on the size and scope of the project. However, you can expect to pay several thousand dollars for a typical removal job.
There may be financial assistance available from your local government or from private organizations. However, these programs are typically only available for low-income homeowners.
There are strict regulations in place regarding the removal of asbestos. These regulations are designed to protect workers and the public from exposure to this dangerous material.
Only trained and certified individuals should attempt to remove asbestos. This is a dangerous job that requires special equipment and safety precautions. We are fully qualified to remove all types of asbestos.
The time required for asbestos removal depends on the size and scope of the project. Asbestos roofs can be day in a single day. Most residential projects take 1-3 days to complete.
Attempting to remove asbestos yourself is extremely dangerous and is not recommended. Asbestos fibres can be easily inhaled, which can lead to serious health problems. In addition, improper removal can result in exposure for others in your home or neighbourhood.
Yes, you can sell your home if it contains asbestos. However, you must disclose this information to potential buyers and take proper precautions during the sale process.
If you think your home may contain asbestos, the best course of action is to contact a professional for testing and removal. Asbestos should never be disturbed or removed without proper training and equipment.
No, asbestos cannot be recycled. Once it is removed from your home, it must be disposed of properly in order to protect workers and the general public.