Queensland Asbestos Removal Services
ICON Asbestos Removal - a streamlined process to detect and safely remove hazardous asbestos from your property.
ICON Asbestos Removal specialize in the removal of all types of Asbestos Containing Material or ACM that can be found throughout your home, workplace and infrastructure right across the country. Employing a dedicated team of skilled, licensed and experienced technicians, we can help you achieve your goals on time and on budget.
Asbestos
Asbestos is the generic name given to a family of fibrous silicate minerals. These minerals were incorporated into many different building products because of their natural properties which include:
Heat stability

Tensile strength

Chemical and water resistant

Reinforcement

Electrical insulation
Asbestos Containing Materials pose a threat to yourself, your family and the public when disturbed unless proper control measures are implemented to control and limit the release of asbestos fibres during removal, remediation and renovations.
Residential Asbestos Removal
If your house was built before 1980, it is highly likely to have been built using multiple Asbestos Containing Materials and if your house was built between 1980 and 1990, it is still likely to have Asbestos Containing Materials used during construction.
The ICON team strives to streamline the removal process. Making it simple and stress free, with minimal downtime or interruptions. Allowing you to safely continue your renovation project with peace of mind.
The most common places for asbestos to be found in your home are:
Roof Sheeting

Gutter's and down pipes

Internal and external walls particularly bathrooms, laundries and kitchens

Ceilings
Vinyl floor tiles adhesives

Sheet vinyl backing

Fencing

Fascias, gables and soffit's
Commercial Asbestos Removal
ICON are experts in devising specialized plans in order to perform Asbestos Removal in high profile locations. Such as; factories, hospitals, universities, shopping centre's and high-rise buildings alike.
ICON can identify, assess and manage specific challenges that may arise within large scale remediation projects. Working seamlessly with your organisation to achieve results to the highest level of safety and with minimal disruption to your workplace.
We understand the impact of asbestos related issues on your workplace, so ICON provides consultation, expert planning and professional performance to ensure your project is completed safely, to your budget and your schedule.
Asbestos can be found commonly within:
Service Risers

Plant Rooms

Power Boards

Air Ducting
Spray – on Insulation

Ceiling Cavities

Thermal Pipe Insulation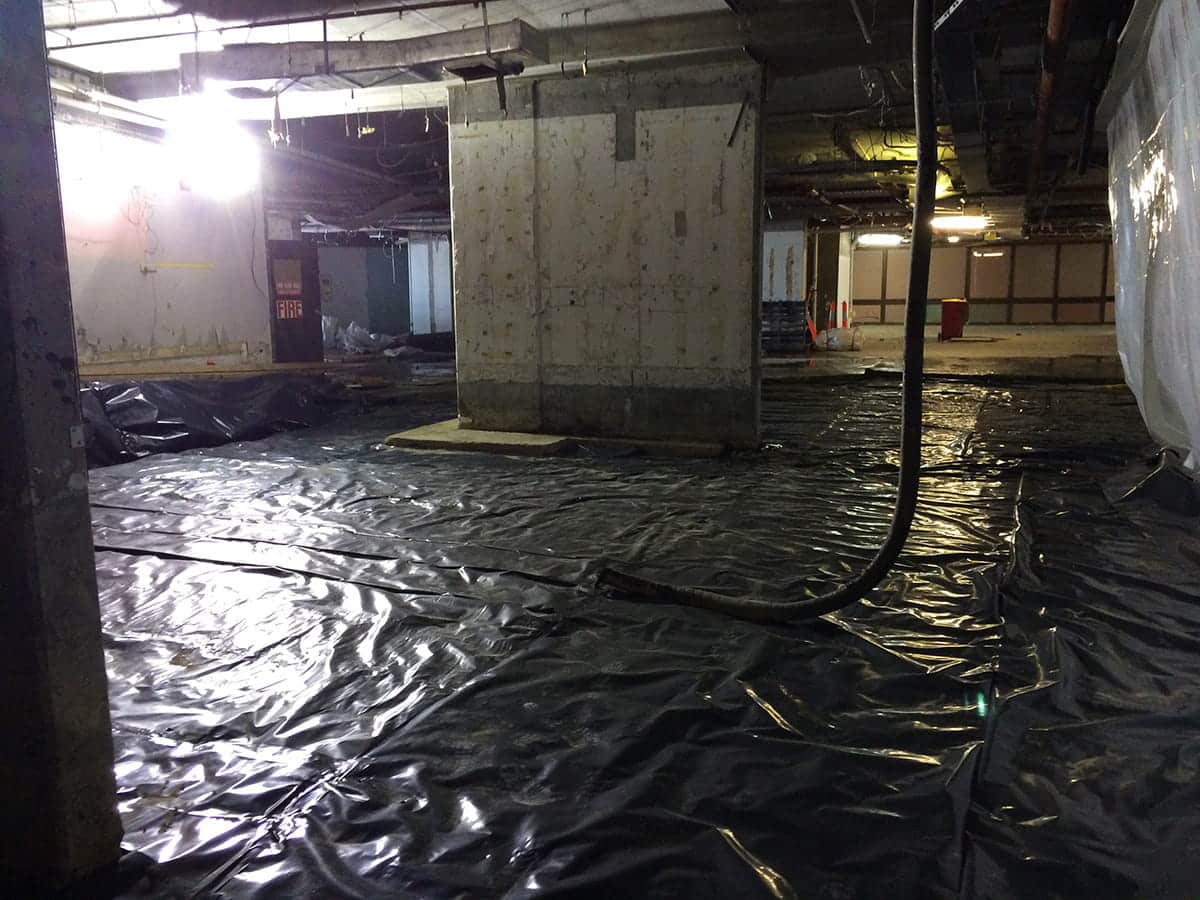 Industrial Asbestos Removal
Is your company decommissioning or upgrading its utilities, planning demolition works or renovations?
ICON can arrange for an Asbestos audit to be carried out by a NATA Accredited partner who can identify Asbestos Containing Materials throughout the site. An audit will provide clarity and therefore assist your organisation in the planning of works.
By knowing the exact type, location and condition of any ACM involved, ICON can provide time frames and costs before you choose to undertake the works. Saving time, money and difficulties from the very beginning.
Why Choose Icon Asbestos Removal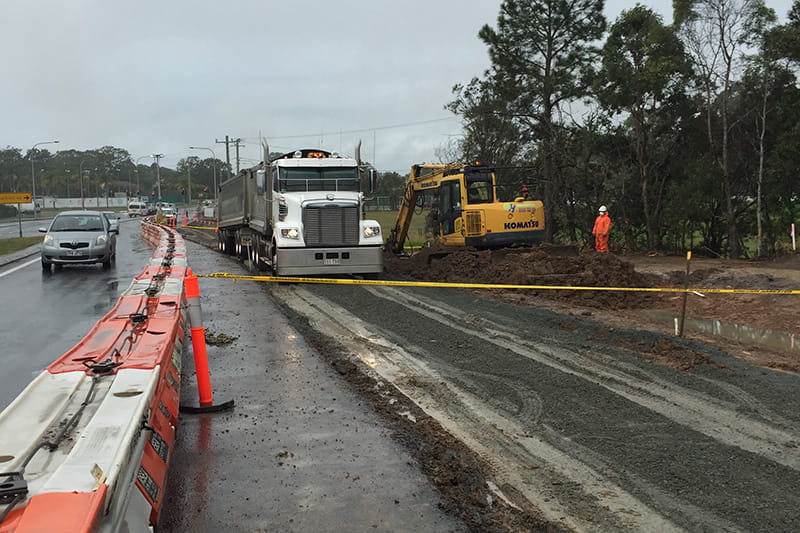 Specialised Equipment
Our team uses modern, industry-specific equipment utilized and maintained to the highest standards.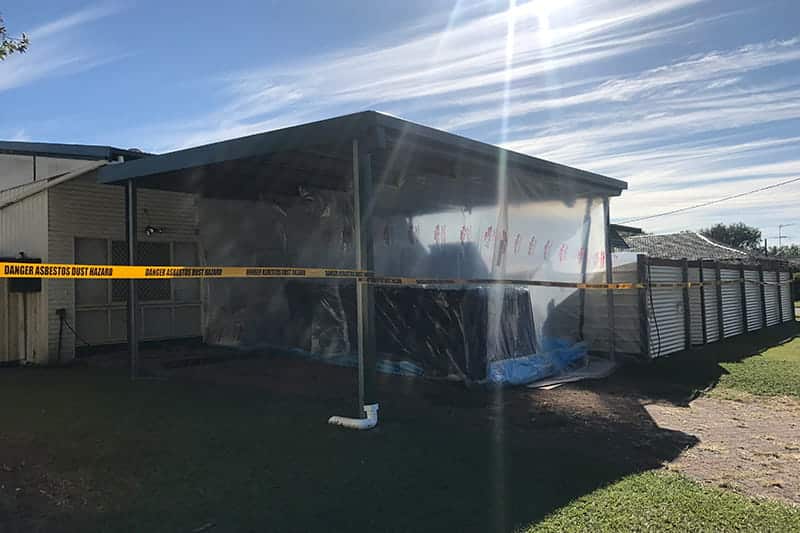 No Job Too Big Or Small
Whether its a personal renovation project around the home, removal of contaminated soil from your new development, or your company is planning to undertake a major project in the near future – we can help.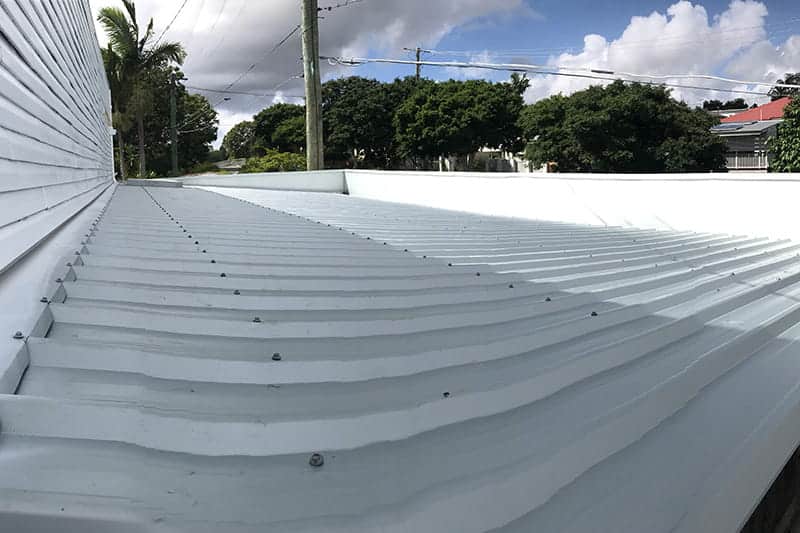 Fast, Stress-Free Process
Whether residential, commercial or industrial – we make it simple and stress free, with minimal downtime or interruptions.
A Class Removal License
ICON Asbestos holds an 'A Class' Asbestos Removal license. Issued by Workplace Health and Safety Queensland, an A Class license allows the company to remove any type of Asbestos product, Bonded or Friable
Public Liability Insurance
$20,000,000 Public Liability Insurance for added peace of mind
Australian Standard
AS4801 Accredited safety management systems
Independent Hygiene
Trusted hygiene partners provide NATA accredited air monitoring, clearance and laboratory services
What our customers say about us  
Icon has done asbestos removal on my entire roof. Curt is a very professional young man and did the job in good time when I booked, and also in a safe manner. Would definitely recommend using them for all asbestos removals.
Highly Recommend. ICON Asbestos Removal did a great job on our rental property... Showed up on time, very professional attitude and left a cleaned up area... Great work!
Curtis was friendly and efficient, quick quote, best value for money and got the job done well. Definitely recommend ICON.
Ask A Question Or Get A Quote
"*" indicates required fields
Disclaimer: All information is kept secure and will not be shared or sold to any third party.